| | | |
| --- | --- | --- |
| | | |
| Malcolm McKay, Rallies Organiser of ClassicRallyPress (far right, with Fiat Vice President Richard Gadeselli) is interviewed in the Piazza Loggia, Brescia when the Liège-Brescia-Liège Rally 2008 commemorated the arrival of the only previous international rally for microcars in the same Piazza exactly 50 years earlier | | Since 2011 we have been extremely fortunate to have the active support of the RAC: Simon and Mike with Simon's RAC Rescue van have followed us all over Europe and helped numerous competitors keep their cars in the rally |
ClassicRallyPress Ltd was set up in 2002 by Malcolm McKay and Mike Johnson after the unforgettable HERO Inca Trail Rally. Mike was photographing the event for the Press, Malcolm was competing in his Triumph TR2 and reporting for the worldwide Press. We wanted competitors to be able to buy photos too from this experience of a lifetime.
Malcolm McKay graduated in Mediaeval History before joining Classic Cars magazine in 1989, leaving in 1998 when Deputy Editor. He has since honed his skills in writing, editing, design and publishing, contributing to publications as diverse as Telegraph Motoring, Saga and Oldtimer Markt. He contributes every month to Classic & Sports Car and frequently to other magazines such as Classic Cars and Classic Car Weekly. For 11 years he was Editor of the XK Gazette for the Jaguar XK Club and The E-type for the Jaguar E-type Club. and continues to contribute regularly to their magazines.
Mike Johnson has been photographing cars for over 20 years and is widely recognised as leading the field in car and rally photography.
Malcolm and Mike covered a wide range of historic rallies all over the world, from London to Sydney, North Cape Norway to Tierra del Fuego (in fact, the most northerly and most southerly roads in the world).
As well as photographing rallies, we organise events designed to tempt people who have never competed into having a go themselves. We used our wealth of experience from competing in and photographing dozens of events around the world to bring a professional approach and competitive pricing to the world's first historic microcar rally, Liège-Brescia-Liège 2008. It proved hugely popular both with highly experienced competitors such as Willy Cave and Alastair Caldwell, and with many novices on their first ever rally. We keep our rallies as 'niche' events for specific vehicle groups and/or in places other rallies haven't ventured, ensuring a unique and friendly spirit.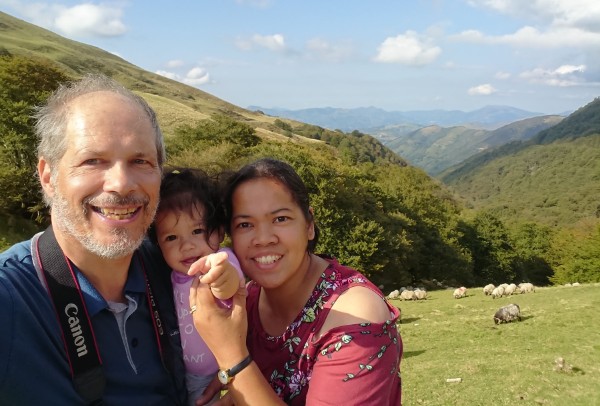 ClassicRallyPress events are now run by Malcolm and his wife Helena, enthusiastically assisted by their daughter Fiona who, despite her tender age, has proved to be an invaluable and hugely popular ambassador for the rallies across the world!

ClassicRallyPress Ltd